Talking with one of our roofing professionals is the first step to repair or replacing your home roofing system. But after they leave, you have much to consider and decide.
Download our Roofing Brochure to learn more about
who we are
what we value
our warranty and awards
answers to frequently asked questions
roofing system and accessories
roofing single types and color choices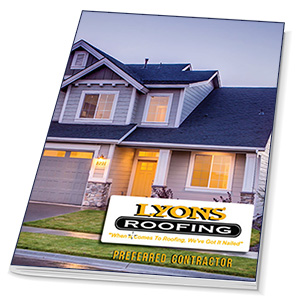 Phew! That's a lot of information! Take the time you need to review the information in our brochure. When you're ready to get started or have additional questions, be sure to contact us so we can connect you to our roofing professional.