Quality and Price in Roofing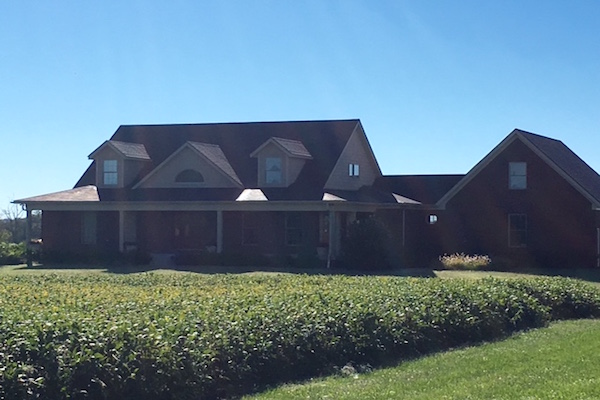 Like most customers, when it comes time to replace your roof, you want price and quality to be the best. While The Lyons Roofing Company isn't always the cheapest when it comes to price, our quality is always the best.
With a home like the Allgeier's you want the best, quality, price and roofing material. The Allgeiers choose the Owens Corning Oakridge in Flagstone for their home.
We do apologize for the confusion with the schedule on the last part of the project.
Thank you to the Allgeier's for letting The Lyons Roofing Company provide the service and for the kind words.
The Allgeier's
Charlestown, IN
Their price was very good compared to the other quotes they have gotten. Impressed with the personalized thank-you note.