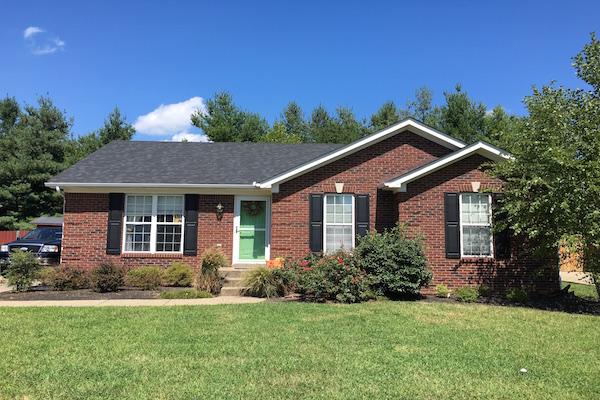 After the repeated rains we have had over the last few weeks in the Louisville, Ky area. Mr. Hibbs noticed a leak develop in his home. Worried that the leak would get worse, he immediately called The Lyons Roofing Company.
Mr. Hibbs knew it was time to replace his roof. Over 15 years old and suffering from substantial granule loss, he felt best to go ahead and replace the roof vs. a temporary fix.
Mr. Hibbs choose an Owens Corning Oak Ridge Onyx Black shingle.
The Hibbs Family
Louisville, KY