Insurance Pays for New Roof After Hail Storm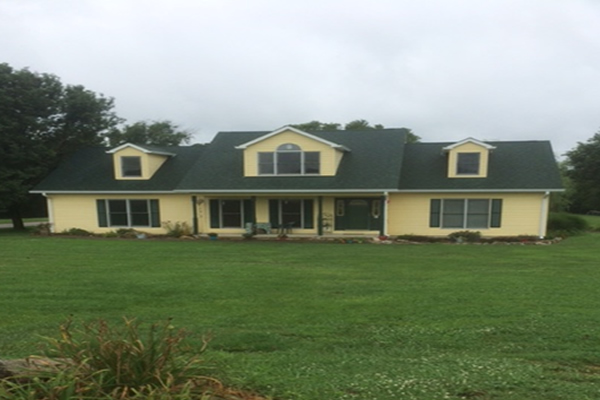 The home of Mike Miller was a victim of a widespread wind and hail storm in the town of Charlestown, IN. This job, from start to finish, went smoothly.  Insurance paid for the full replacement of the roof due to storm damage.
The Lyons Roofing Company installed an Owens Corning Duration Dimensional Chateau Green shingle and also provided the home owner with the additional shingles to complete the roof on his shed. Mike Miller has handled most of the remodels and upgrades to the home himself, but knew a task as big as a roof replacement needed to be handled by a company that could get it done right and quick.  The team at the Lyons Roofing Company was up to the task.
Mike Miller
Charlestown, IN