Miles Ahead of the Competition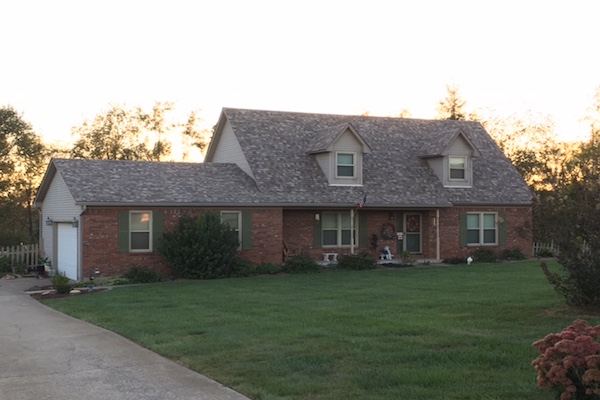 Like most in the Charlestown, IN area. The Miles family sustained damage during an early spring storm. With a roof replacement needed why not choose the company that replaced almost every roof in the subdivision.
Choosing an Owens Corning Designer Duration Sand Dune. The Miles family knew exactly what it would take to make their homes roof beautiful again!
Thank you Miles family from the Lyons Roofing Company family.
The Miles Family
Charlestown, IN
The guys that did the roof did a great job. I think Lyons roofing did all the roofs in the neighborhood!