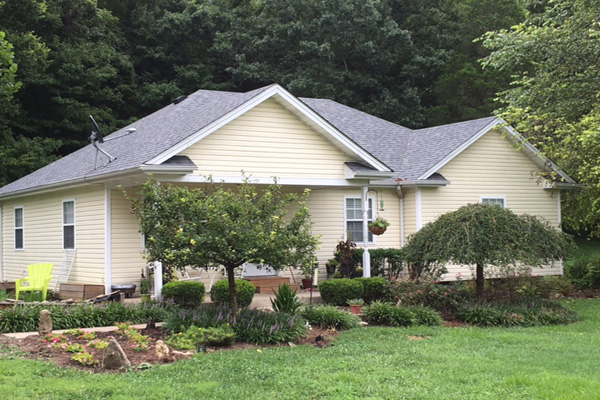 After a recent storm in the georgetown area. Damon Wiggs called the Lyons Roofing Company for a storm check. After the Wiggs residence showed signs of storm damage, Damon contacted his insurance company and the rest is history.
Damon Wiggs was very inquisitive at the start of the project wanting to understand every aspect. Josh took the time to explain how the process works, judging by the testimonial it was just what Damon needed to hear.
Damon choose an Owens Corning Estate Gray color for the home and we agree it looks beautiful. Thanks for the kind words and the business Damon!
Damon Wiggs
Georgetown, IN
I was most satisfied with the initial time they took to talk to us about how it would happen. The whole process with educating. We decided to go with them!