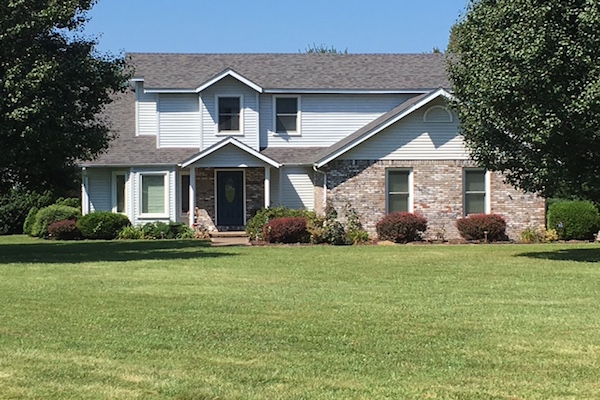 Even though the recent storms in Charlestown Indiana did not effect the roof of the Walls family, there comes a day when every roof needs to be replaced. Mr. Walls called The Lyons Roofing Company in July looking for an estimate and experience to replace the roof on his home.
Referred by friends, he knew Lyons Roofing could get his job done fast and correctly.
Mr. Walls choose an Owens Corning Peppermill Gray for is home, and may we say your home looks great!
We all dread the expense that can come with the replacement of a roof, we are not always fortunate enough to have insurance cover it. But, with payment options and reliability The Lyons Roofing Company can help you get back to normal in no time flat!
Walls Family
Charlestown, IN
Liked that we completed the roof in one day! Quick to start and finish to the end.