Storm Damage Results in Brand New Roof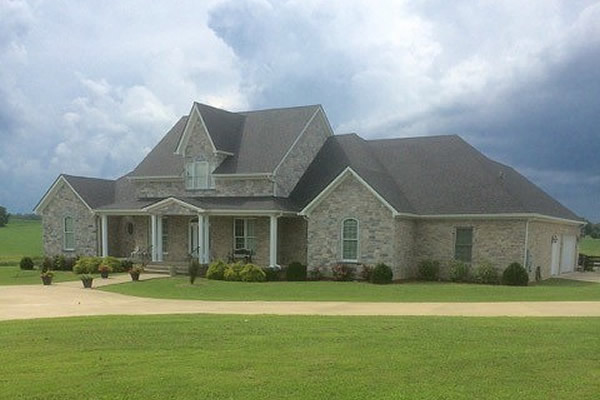 Heather McDonner, like most homeowners in the Charlestown, Indiana area, experienced wind and hail damage early in the spring. Heather first called the Lyons Roofing Company to replace with a few blown off shingles.
That small replacement turned into a full replacement.  The existing shingles were no longer manufactured and in turn could not be matched. The Lyons Roofing Company negotiated with the McDonner's insurance company  to make sure this home owner was taken care of in a timely manner. In June of 2016, the McDonner roof was replaced using an Owens Corning Duration Dimensional Onyx Black shingle.
Additionally, the Lyons Roofing Company completed replacement of storm damaged downspouts and fascia metal.
Heather McDonner