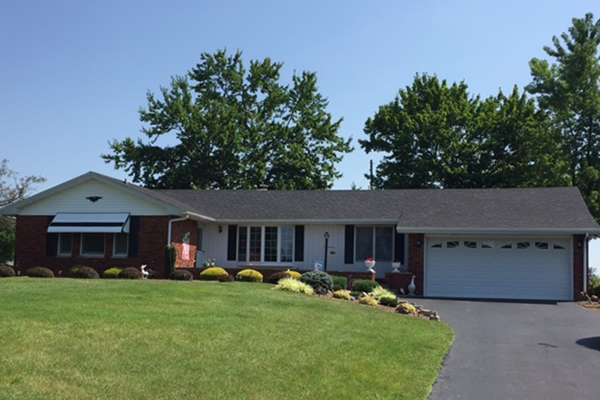 Roger Floyd and his home were no strangers to the Lyons Roofing Company. Years ago Roger had heard of the work we, at Lyons Roofing, were doing.  He called us for due to a leak in his roof that multiple other companies found unrepairable.
We visited his home, made the repair, and the problem was fixed. He was delighted.
However, over the years as his roof continued to age, Mr. Floyd began having more and more problems of wear and tear. He contacted us and requested an inspection to determine the overall health of his roof. After our inspection, we reviewed our findings with him.  As a result, Mr. Floyd decided it was time to move forward with the full roof replacement.  Roger choose a GAF Dimensional Charcoal shingle.  The results speak for themselves.
Roger Floyd
Louisville, KY