Is it time to replace your roof? What roof shingles are the most popular in your area? We will search our database and show you, what colors and brands are the most popular in areas like Louisville, Kentucky, Clarksville, Jeffersonville, Charlestown and New Albany Indiana.

Of course, everyone has his or her own individual preference. But, why not see what everyone is choosing and maybe even find the color that will fit you and your families taste.
Louisville, Kentucky Roof Shingles of choice
Louisville, Kentucky is broken down into many smaller sections. Being a large city its very common, we could go down to the zip code but, for the sake of you being able to look over this in a few minutes versus hours of reading we will look at Louisville as a whole.
Over the past year, Owens Corning Onyx Black has been the color of choice for our Louisville, Kentucky customers.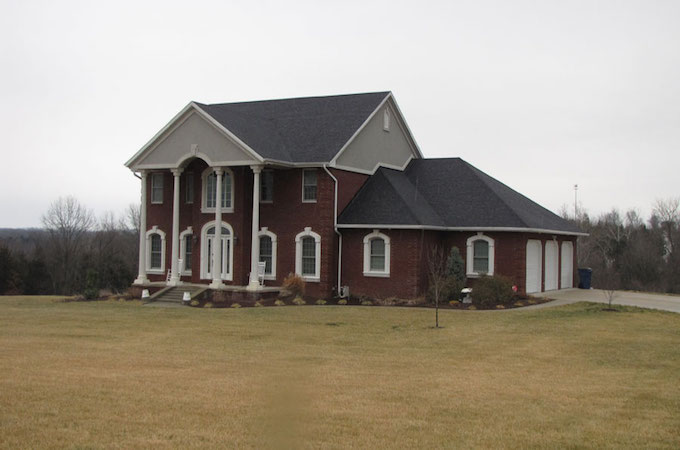 I know what you are thinking. Black roof shingles, "don't they make your home hotter and absorb more heat?" In short yes, they do absorb more heat than your lighter color options. But, the amount of heat they absorb is so minimal and effects your home ever so slightly, you would never tell the difference. And just look how pretty they are on a nice brick home!
Southern Indiana Roofing Shingles of choice
We decided to break down southern Indiana a little bit more. This way we could show all of the "favorite" colors instead of just having a few to choose from.
Clarksville
The favorite for Clarksville comes in as an Owens Corning Oakridge Estate Grey. With 100's of homes over the years in the Clarksville area choosing this roof color, they must be on to something!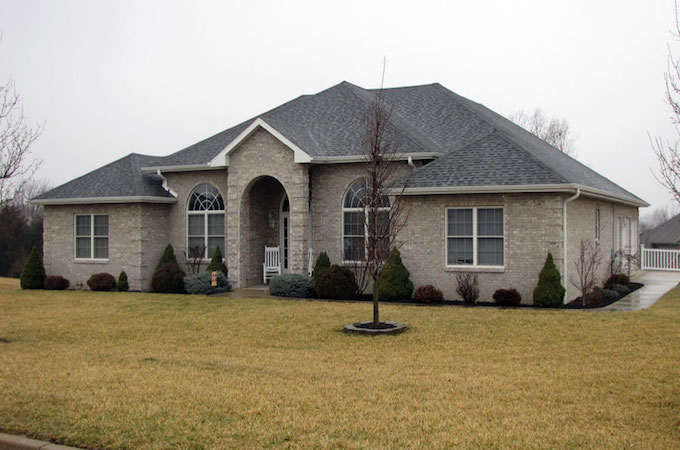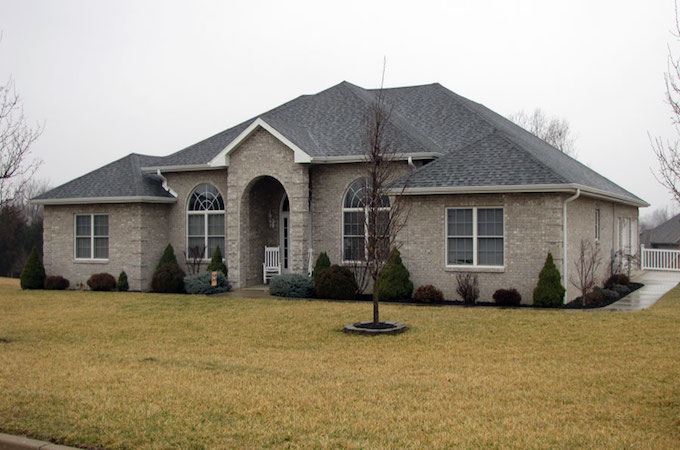 Jeffersonville
Jeffersonville, close enough to Clarksville. Separated only by a road, decided to go with a more natural tone for their roof color. The dominant roof shingle in Jeffersonville has been the Owens Corning Oakridge Driftwood.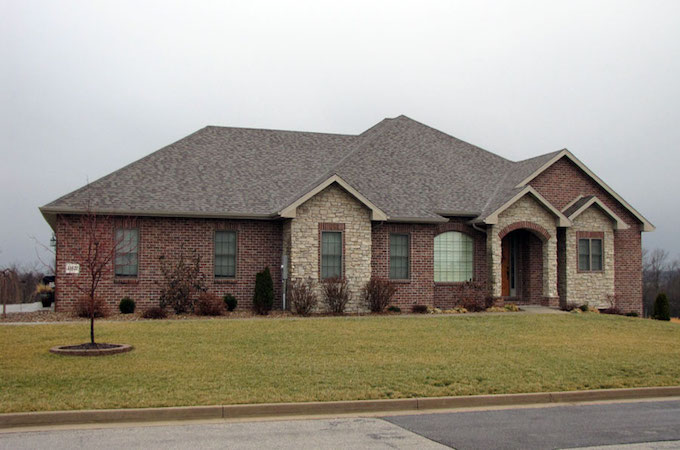 New Albany
New Albany took a play out of the playbook of both Clarksville and Louisville there has been an almost exact demand for both the Onyx Black and Estate Grey.
It might be the proximity to the other areas or maybe the colors are just great for everyone!
Charlestown
Owens Corning Oakridge Brownwood is the color of the summer for the Charlestown area. With the early spring storms Charlestown home owners decided Brownwood would be the color that would work best for their homes!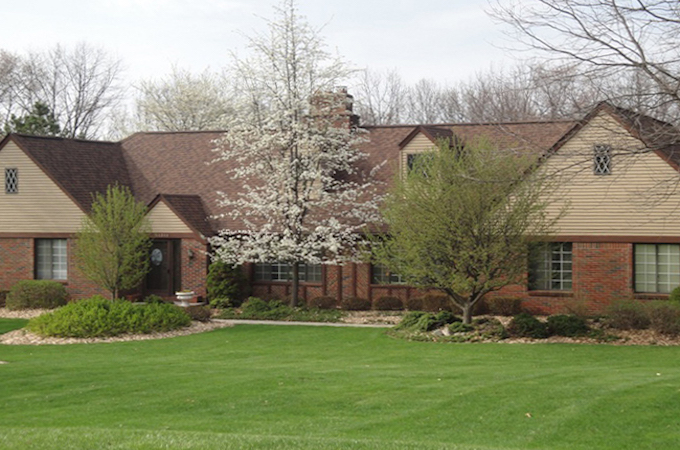 Now you may be wondering if there are any other brands of shingles, it seems like it is all Owens Corning. Well, easily explained as a preferred Contractor of Owens Corning roofing Shingles it is our first choice and after showing customers the reliability, of not only the Owens Corning products but also the customer service if there does happen to be an issue.

However, There are other great brands and beautiful colors in the world of roofing to choose from. Even through The Lyons Roofing Company and we can say that even though it may be a different brand, the blacks, browns and greys are still the most popular choice for roof shingles.