Most people can look up at their roof and say "hey I have shingles up there, I am good". But what else goes into a roofing system that is just as important as the shingles you can see? Roofing felt, yes that weird looking black paper like material that a local roofing company puts on your roof before the shingles. Well if they do not put some sort of underlayment down, you could be in for some problems own the road.
Below are a few common questions we receive about roofing felt.
Why did roofing felt come about?
Originally, roofing felt was used for temporary protection against the wind and rain during the roofing process and keep sap from deteriorating the shingles. Now with modern building materials, you and I do not have to worry about sap too much.
Roofing felt has been around for around 50 years (longer than I have been around). But, it has always served its purpose. Protect your decking from the elements and it offer some protection from the elements in times of emergencies.
(If you have damage and you can see felt, call your local roofing contractor immediately. You will have a leak develop and interior damage will likely occur.)
What does #15 and #30 roofing felt mean?
The numbers were based on the weight per square (100 sq. foot) of the roll of roofing felt. During the process of manufacturing, hot asphalt is added to recycled paper in varying amounts. Thicker asphalt coating, heavier the weight.
Over time as technology shifted and the weights of the materials became lighter. Manufacturers more or less changed the pound symbol from 15# to #15.
I know, makes a lot of sense doesn't it?
What are the options when it comes to roofing felt?
There are a few different options when it comes to roofing felt and underlayment systems. The most common are your ordinary #15 and #30 felt. However, there is a new kid on the block "Synthetic underlayment". All three styles offer your decking and your shingles protection from the elements and in the case of emergency.
What type of roofing felt should I put on my home?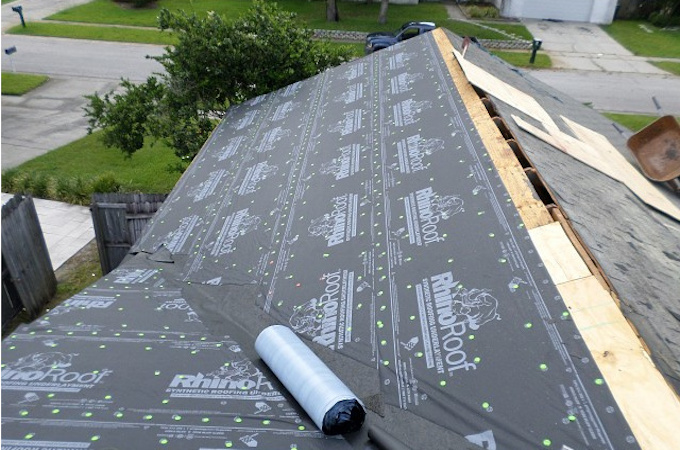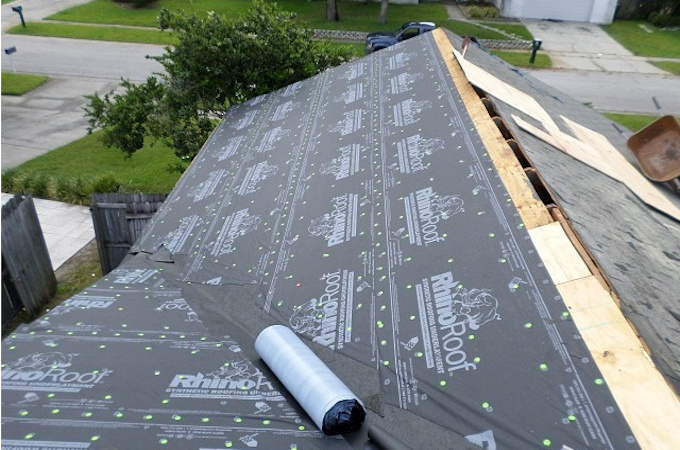 This can be the tricky part. There are a few things to consider when you are asking your local roofing contractor what type of underlayment you should put on your home.
If your home is steeper, then you will need to go to a heavier weight on your roofing felt. On the other hand, you can use a synthetic underlayment and receive the same protection. Your installers drive the reason for a heavier weight, during installation the crew will be all over your roof and a thinner roofing felt will tear under their feet and can cause gaps in your protection.
Thinner weights can be used on lower slope roofs and offer you protection in case of emergency.
Roofing felt can save you some headache, but it is not the only part of your roof.
There you have it, a few questions that we commonly hear from customers. As important as roofing felt is there are many other things you have to worry a  bout when it comes to your roofing system.
Depending on the area of the country you live, you may need additional protection from ice and water shield in valleys along eaves.
We at The Lyons Roofing Company suggest in the Louisville, Kentucky area a minimum of synthetic underlayment on your roof surface and ice and water in all valleys, around chimneys, skylights and any other problematic areas. Roofing felt is amazing and serves a great purpose. But, remember there is more to a roof than the first layer of materials.