Not every house has to worry about brick flashing. For those of us that have counter flashing on our chimneys or roof walls, we go through ways to install and if you need to maintain it.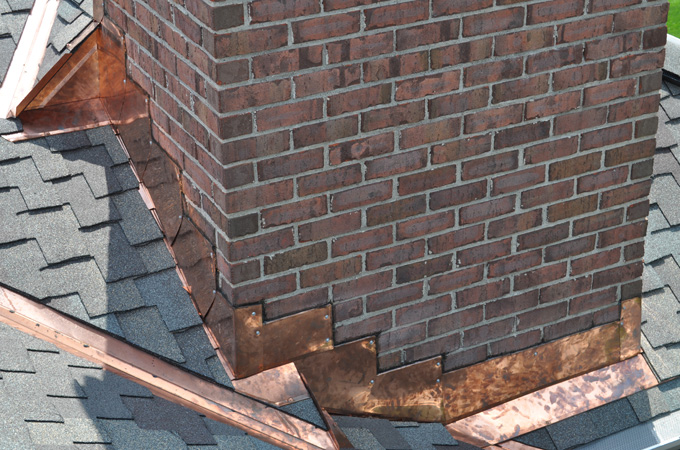 What is Brick Flashing?
Brick flashing or as most roofing contractors call it "Counter Flashing" Provides a decorative and solid cover for your step flashing against the brick, or around the chimney on your home.
The materials used to make up your counter or brick flashing most commonly is sheet metal, depending on the color of your roof or your preference. Your roofing contractor can install any color counter flashing. Copper counter or brick flashing is another common choice for homeowners, but with copper comes a higher price tag.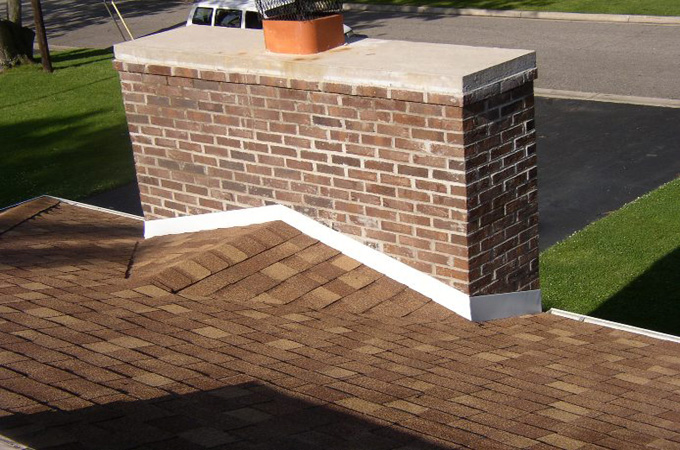 Brick or counter flashing, installed multiple ways. Either cut into the brick or nailed against it and sealed along the top and top front half. With either installation practice, it prevents water from penetrating the flashing and seeping in behind your step flashing.
Now we know every company has its preference and every homeowner has its preference on how the counter or brick flashing is installed. The only wrong way to install brick or counter flashing is to not install it at all.
Counter or Brick flashing maintenance
Counter flashing is a very low maintenance system in general. You may need to have the sealant touched up if you develop small leaks. Make sure you use a silicone based caulking versus a roof tar. Not only for the aesthetics of your roof but for roof longevity as well.
Take the time to have your Local Roofing Contractor explain the process they will use to install the counter flashing on your home. It just may save you a few headaches down the road.