Should you Add another layer to your roof?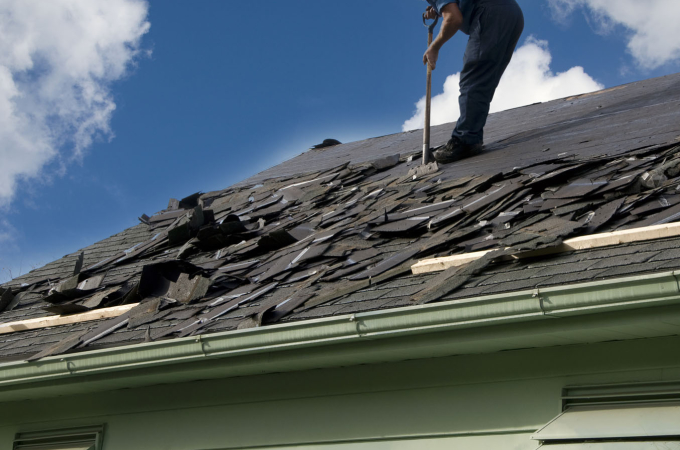 Is it time to replace your roof? I know we all dread that day! So why not just add another layer to your roof and avoid the cost of labor and dump fees to remove that old roof? Is it a viable option, or should you just replace the whole roof and call it a day?
So what is the big deal anyway, why cant you just throw another layer of shingles on top of the existing?
In some cases, you can. However, most building codes limit a home to only having two layers, most homes can handle two layers but adding a third can greatly stress rafters and other structural parts of your home. Additionally, make sure that the product you decide to use warranties this type of application.
Why you should not add another layer to your roof
We talked about the basics, to much weight, against code, warranties. Why are those important factors? I mean it is the same thing on top of another right?
First, roofing material suppliers want their products to last. Layering shingles in the eyes of a manufacturer diminishes the overall performance of their product; if they say it is a lifetime shingle and it only lasts 17 years, you would be pretty upset right?
Multiple layers means more wear and tear on the new shingles, the layer below can create an effect that traps heat in and hurts the overall life expectancy of the shingle. The shingles are not able to breath and any cool air that your attic ventilation brings in will be used to cool the bottom layer instead of your newer higher performing layer.
Weight from multiple layers
Your home is a machine, designed to perform in a certain way for its life. Any change in design that you may cause can have detrimental effects over the life of your home, including adding multiple layers of shingles.
Bet you are probably sitting there looking up at your ceiling and wondering, how much weight does it really add?
Let us say you have an average size home (35 sq.) you decide to add an additional layer of Owens Corning Duration coming in at lets say 70 lbs. a bundle now with this particular shingle you are looking at three bundles per square. That comes out to a total of an additional 7,350 lbs. on your roof. Yes, if you have one layer on your roof, your home will more than likely hold it and you will never know the difference. However, you could be just setting yourself up for some major settling and structural issues down the road.
However, ask yourself this, would you park an Escalade on your home and not worry about it?
So there, you have it, just a few reasons why some roofing contractors may try to talk you out of a second layer. Do not think they are just trying to talk you out of it because it only means more on the total bill right now. They more than likely have your interest at heart and I know if Lyons Roofing Company is going to put their name on it, we want it to last. I am sure plenty of other companies feel the same way.