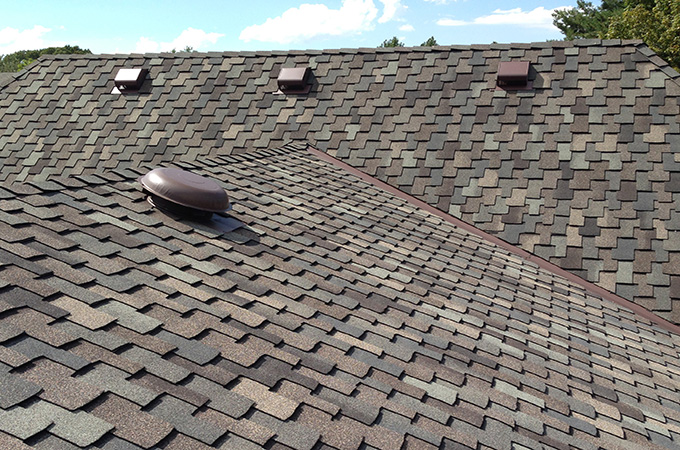 Roof flashing has many jobs on your home. There can be many different styles of flashing on your home, from drip edge to step and counter flashing, pan flashing, pipe collars and vents, both HVAC and plumbing.
It is more than likely that if your roof has not been properly maintained and inspected over the years, you could be in trouble and have a potential leak just waiting to strike.
Different styles of roof flashing
Drip edge: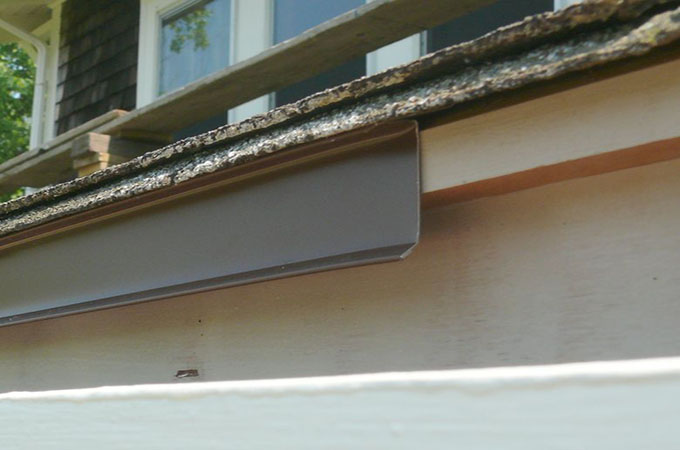 Drip edge is your first and one of the most important flashings on your roof. It does not look like much but without it you will have a lot of roof decking to replace during your next roof replacement
The purpose of drip edge is to prevent the roll over of water to the decking. This small piece of metal, installed on the base and the rakes of the roof prevents water from being blown on to the decking or water rolling over the edges of the shingles and working back to the roof deck.
Step Flashing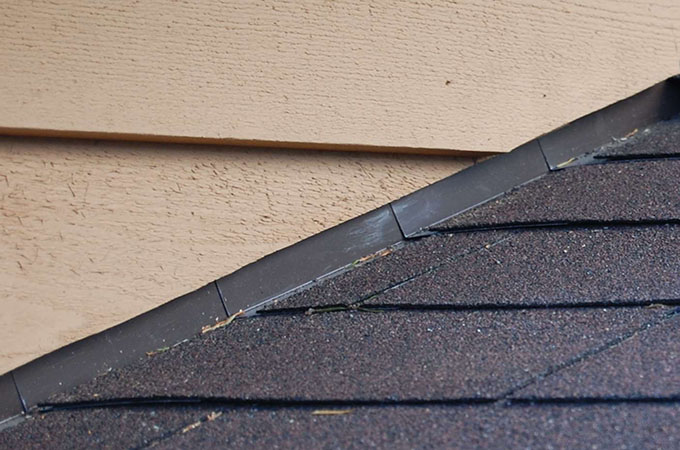 Step Flashing is very important. Not everyone has this style roof flashing on their home. Step flashing is used in areas that either walls for another story on your home or a chimney would protrude out of your roof.
This flashing normally never seen goes between the shingles and behind either wood or vinyl siding or counter flashing on brick homes. This flashing allows water to run below the shingle on top and run off onto the shingles below. One important thing to note is that this flashing should never be nailed down towards the bottom. This will likely create a leak.
Counter Flashing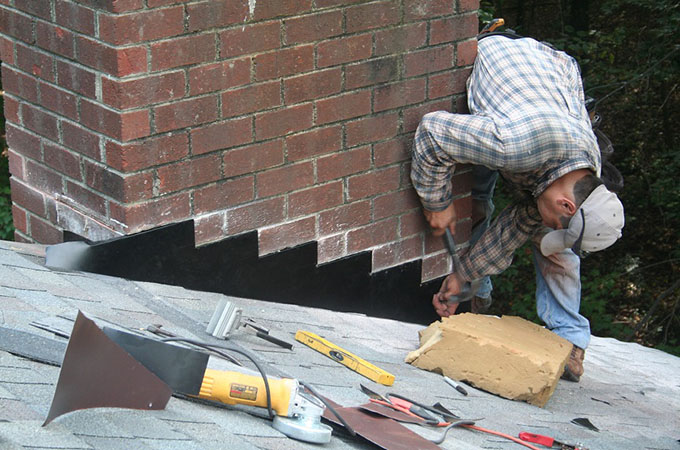 Counter flashing is a roof flashing used on brick homes or in areas of brick chimneys protruding out of the roof. This flashing is used to protect the step flashing below and gives a decorative look to the brick areas on your roof.
Now, keep in mind there are different ways counter flashing can be installed on your home. Neither being wrong, counter flashing can be nailed to the brick with a stiffener bend along the top and front and sealed with silicone caulking. Secondly, some contractors prefer to cut the flashing into the mortar joints and re-tuck the mortar leaving a more long term flashing. Both are normal practice but the later can make it a little harder the change out if your metal ever needs replacement.
Pan Flashing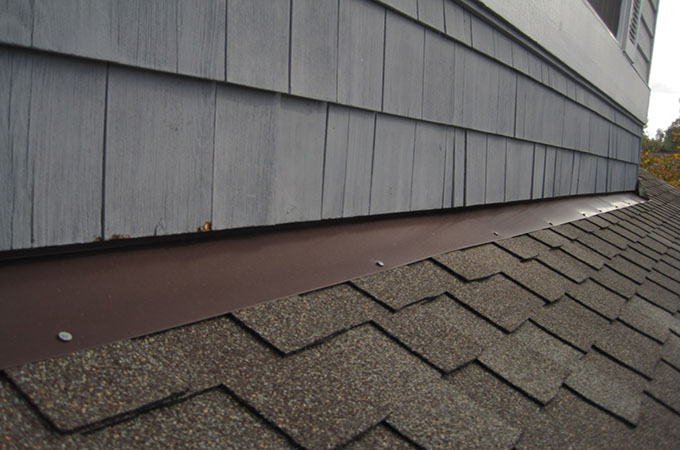 Pan flashing, very similar to step flashing is installed on the front area of any dormers or chimneys that are protruding out of your roof. This flashing is meant to protect the area where shingles are cut to match up to the wall or chimney. This flashing will be hidden behind siding but visible on the roof. On brick homes you will see both the roof and wall faces of this siding matching up with the counter flashing that is installed along the walls.
This flashing will be nailed on both the wall and roof side. Like counter flashing can be cut in the mortar or laid on top and sealed on both sides. All nail heads on bot roof and wall side should be sealed with silicone.
Make sure that when your pan flashing is installed that they include stiffener bends on both sides to ensure your metal does not warp and wrinkle due to temperature changes.
Pipe Collars
Pipe Collars are in a league of their own. Depending on plumbing or HVAC needs you could have anywhere from one to who knows how many! Your pipe collars provide protection from and pipes or heat stacks that protrude from your roof.
These flashings are installed easily but do require the most maintenance. Pipe collars should be checked at least every year to ensure the rubber seal around the pipe itself has not started to dry rot. Pipe collars can be replaced during your roofs life cycle but normally a small bead of silicone around the rubber seal can give you a few more years of life.
There are newer versions of pipe collars that provide a lifetime guarantee these can be found at your local Lowes or Home Depot.
Conclusion
Regardless of what kind of roof flashing you have on your roof, you should have it checked at a minimum yearly to make sure there are no small potential problems that will turn into a big leak. Contact your local professional roofing contractor to schedule an inspection.