Rain pouring into your living room or den can be an unwanted experience? So what if you have a fireplace in your living area and you get the unsightly brown spots or water dripping on the floor or running down after every rain.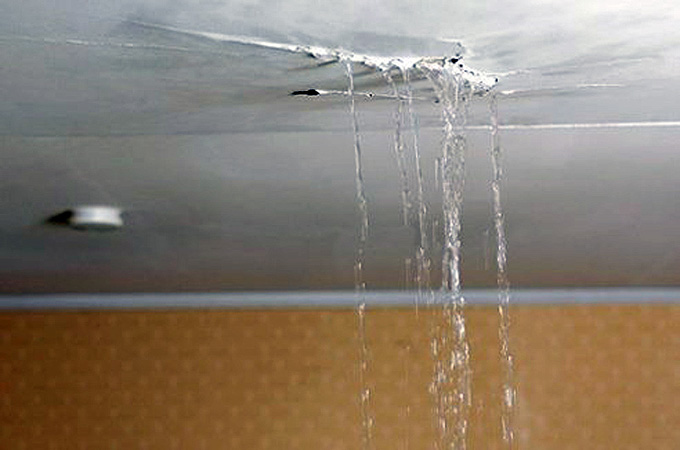 Chimneys
Chimneys and fireplaces are beautiful and relaxing. If you are fortunate enough to have one in your living room then you can relax with a good book and listen to the crackle of a warm fire on a cold winter night. Or even better, maybe you have one in your bedroom and can set the mood with your spouse and a nice glass of wine!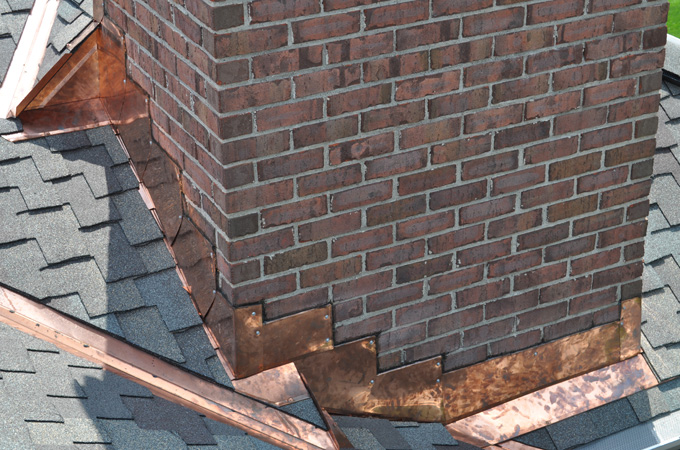 The provide dimension to the outside of your home and give the classic America feel to most homes. But, if flashing is installed improperly or sealant begins to break down you can find yourself using the wine glasses to catch water and that romantic mood can quickly turn into a nightmare!
Problems with chimneys
What can cause these leaks? First, your flashing could be the biggest problem. So what if you have a brick fireplace, then check the sealant along your counter flashing. If it is broken or cracked, that is more than likely your problem. If you have siding on your home, check the corners of the chimney and flashing, the flashing wraps around the corner and any sealant can break down over time.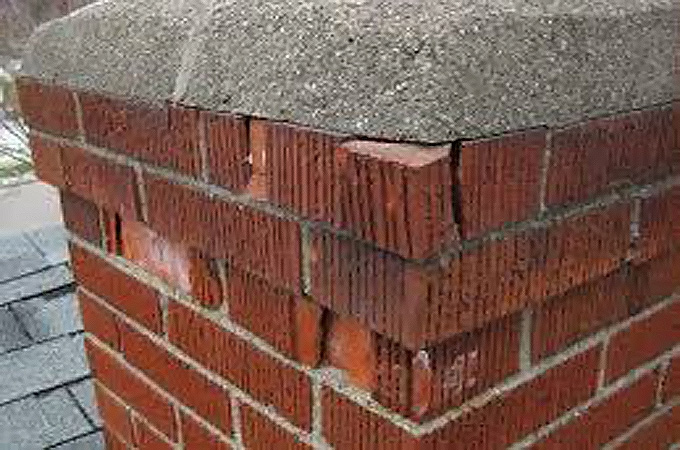 Some lesser known problems can include sealing of your brick. Over time your brick can become porous and create a sponge effect when it rains. Regardless of how good your chimneys flashing job is, it could still leak!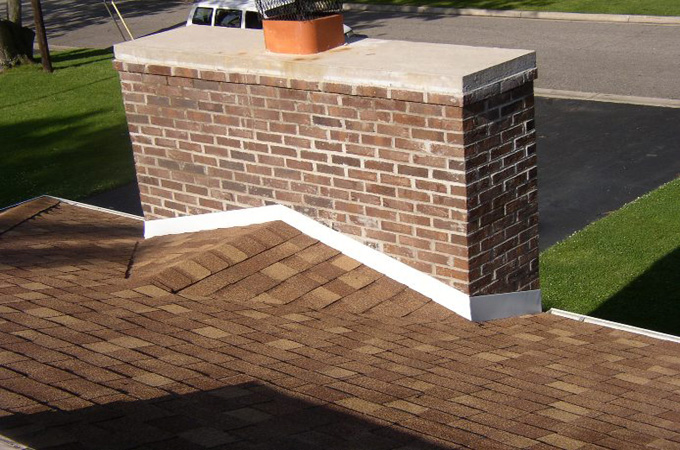 If your chimney is any more than four foot wide you more than likely need to have a saddle installed to divert the water around each side of the chimney instead of directly in the back.
Check with your local professional roofing contractor and have an inspection done if you think you have any problems. It is better to make sure al of these problems are addressed during replacement but can be easily addressed if needed after your roof has been replaced.