Over the next few days and weeks, Lyons Roofing will be helping answer the most common roofing questions we hear about from our local customers. We at Lyons Roofing Company hope these questions and answers will help you gain the knowledge you need in order to make the right decisions when it comes to your roof replacement or repair. If you have a roofing question, please submit it in the comment section below.
Roofing Question:
How do you know when your asphalt shingle roof needs replacement? Is it a normal wait until you see a bunch of different leaks or after a major storm?
The later part of the question is pretty cut and dry. If there is a major storm, then you should definitely call your local roofing contractor or insurance company to have a storm damage inspection done. This will help you figure out if you are in need of a new roof.
Hail damaged shingles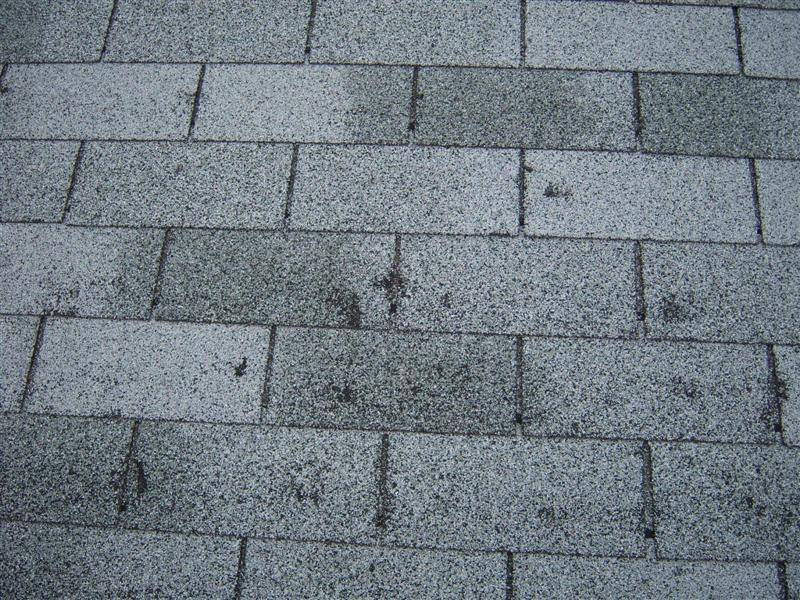 Now for the first part of the question, there are several clues, with the biggest indicator being age. If your roof is 17-20 years old, there is a good chance it's due for replacement. Granted, younger roofs can easily fail too, it is always a good idea to inspect your roof at least once a year.
I suggest having a local contractor inspect your roof. If you would, rather it is a DIY project then use binoculars are easier and a lot safer, and you can spot most problems from the ground.
What to look for
 Shingles that are lifting up, cracked or missing, curling edges, or smooth dark areas, which can indicate that the protective granules have worn off. Another sign could be an excessive amount of granules at the base of your downspouts. This is common when your roof is first installed and again when it is nearing the end of its life.
Additionally, go into the attic on a sunny day, with the lights off, check the underside of the chimney and the stack vent. If you see little pinhole spots of light, the flashing will need to be addressed—another indication that your roofing may need to be addressed.
While you are in the attic, scan the underside of the roof sheathing for any new signs of water staining since the last inspection, as well as any soft or moist spots, which tend to show up after a heavy rain. If these problems are widespread, it is a sure sign that you need to call your local roofing contractor.
Attic water damage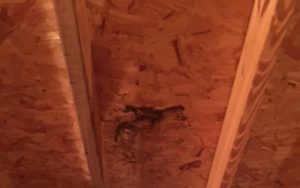 If you have, any roofing question related to the topic above please feel free to email or call Lyons Roofing Company and we will be more than happy to answer the question quickly.