So there, you are sitting on your front porch, enjoying a hot cup of tea watching the rainfall on a nice summer evening. Suddenly, off the front of your porch you notice water slowly start running over and quickly turns into a waterfall. You think, what the heck is going on, do i have gutter problems again?!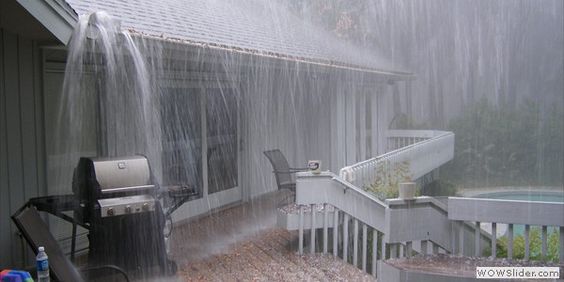 Common Gutter problems
So, what are the main areas of concern and how can you correct them? Well gutters tend to be one of the more simple systems when it comes to your home. First, water comes down, hits your roof, and runs into your gutter, down a downspout and bam on the ground.
See like I said, simple. Day is over wrap it up time to head to the house right? Wrong!
Yes, the process is simple but leaks in a gutter can be quite complex. Here are a few reasons your gutter may be leaking.
Clogged (I know simple)
Improper sloping
Sealant on seams and drops (if you have seamless gutters)
I know, these are all simple issues, but how do you address them?
Clogged gutters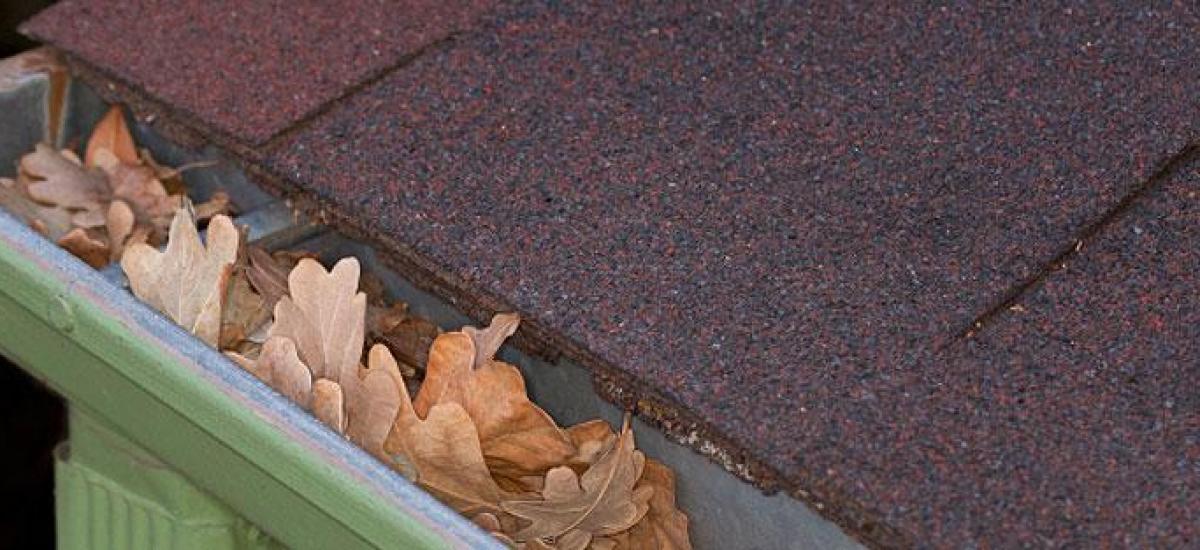 A simple item to address, whether you get up and clean them yourself or call your local roofing contractor to do it for you. Most of your issue will be right at your downspouts. Climb up a ladder and take a peak to see if there is any debris built up. Normally, one big item holds up the others and creates your problem.
Improper sloping
This is something that you will likely need to hire a contractor to address. You can take a couple different routed to see if this is your problem.
First- stand back and look at your gutters, is there a sag in the middle of the gutters? On the other hand, does it look like there isn't enough fall, or slope towards your downspouts?
Second- climb up a ladder after a rain, is water just sitting in your gutters, this can also be an issue with sloping. Check and make sure there are no clogs first, this water sitting, tends to be more concentrated away from downspouts if it is a sloping issue.
Last but not least- if you have a 4 foot level, set it on the edge of the gutter, it should be slightly off level heading towards a downspout. If not, you will need to have a contractor look at your gutters and assess if you have enough fall (or slope)
Sealants on seams or drops
Sealant is something that will always need to be checked. Granted, not many homes have seamed gutters anymore but that does not mean you do not have sealant in them. Drops and corners are common areas for leaks and sealant. Climb up a ladder and look, is the sealant broke down and has gaps? If so, you will need either a high quality silicone based caulk to patch these areas.
This are all fairly straight forward and easy issues you can address your self. I would suggest, if you have an issue with the sloping of a gutter, call a local contractor. They have the knowledge and tools to make a daunting task an easy one.