One of our readers asked a great gutter guard (protection) question on the post "How to maintain your new roof". We thought why not go into a little more detail and answer the question not for one but for all!
"The dead leaves and acorns are really a great problem for us. It gets accumulated so quickly that we need to clear out the debris every week or two. Is there any alternative solution to this? Please suggest."
From Dakwerken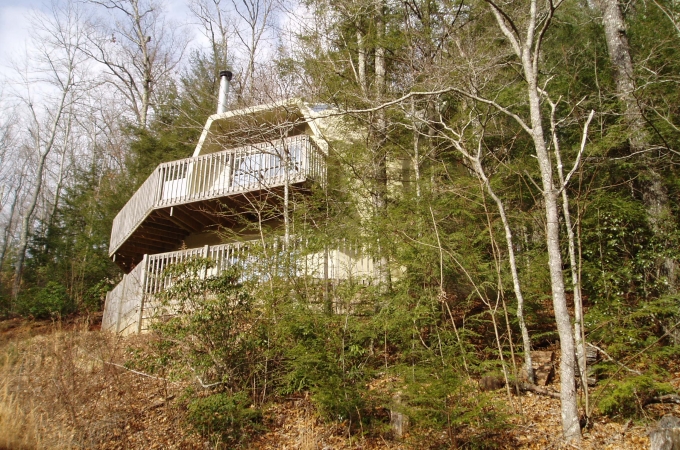 Yes, we know this could be brief. Cut all the trees down around your home and away goes the problem! However, for all of the people out there that enjoys shade, or the look of trees throughout their yard, or even the clean air they produce for the world, (I am one of those people) there is a simpler alternative.
We all know there are a million different types of gutter guards available. However, did you know, not every gutter guard is always right for your particular situation. Depending on the surrounding tree types, you could be in a world of hurt if you select the wrong type of gutter protection.
Now let us be honest here. Most of the information I am relaying is straight from the horse's mouth and by horse; I mean data from Consumer Reports of different systems. What better information to relay than from a consumer prospective.
Here are the top, mid and bottom scorers of Gutter Guard systems, you may be surprised at where yours falls.
The systems below will have to be purchased and installed by a certified installer, the bad news, pricey. The good news, it will more than likely come with free gutter cleaning if they are clogged.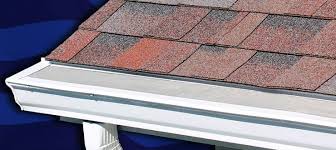 Out of 13 different systems tested, this system had the best performance. Granted, it is one of the more expensive systems around at $20 a foot. Why is it so great you ask? The system according to consumer reports handles build up "excellent" and heavy flow "very good" but like most, falls down to "good" under severe flow conditions.
Surface Tension (LeafGuard):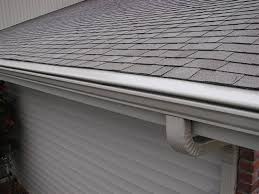 Now let me be honest here. This system came in 3rd out of 6 in the "Pro-installed" category. It had the same performance as leafFilter but (there is always a but). This system came in at the highest price at $30 a foot.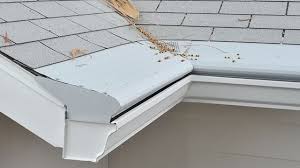 Now here is a name you know and trust! As you can see it wasn't at the top of the list, but why? Gutter Helmet does offer a great product; it is on the same line of pricing as LeafFilter at around $20 a foot. Why did it come in lower then? According to consumer reports, it does handle build up and heavy flow "very good" but like the other big hitters it doesn't handle sever slow but "good". Now you may say hey, "I can handle that every once in a while".
Now for the fun part, The DIY gutter guard systems, you may be surprised at how they performed!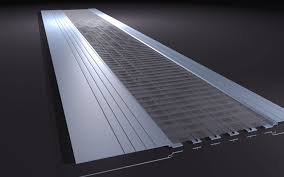 (I think I am starting to notice a trend here with the "fine screen mesh" systems.)
Here is the surprising part. This system was rated the best out of every system on consumer reports. Do you not believe me? Check it out your self. This system came in "excellent" in 3 of the 4 categories, Buildup, Heavy flow and severe flow. So thank you Dakwerken after this research, I think its time to look into a new system for the Lyons Roofing Company.

We have used this system in the past with mixed results. Consumer report shows it being "very good" with build up and "excellent" In heavy and severe rains. The cost coming in around $4.75 a foot makes this a very intriguing brand and system. It does come in as one of the hard to install, for the common homeowner.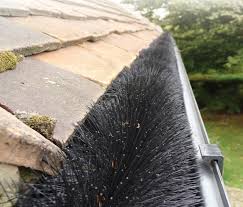 So here we are, at the bottom. This system came in with the poorest rating. Not saying it may not be good in certain situations. As a contractor, we have always been leery of the "insert gutter guard systems". There are way to many environmental aspects working against them. Think of a coffee filter, works great the first time, but the more coffee you put through it the more gunk builds up and then it is game over.
The system did handle heavy flow "Excellent" But came in at a measly "fair" with build up.
So there you have it, there are many ways to protect your gutters from debris (leafs and acorns). Or whatever other tree debris you may have. Take the time to talk to a qualified contractor about your gutter guard system. Just be careful they are not open to alternative suggestions of types of gutter guards. Just remember it is your home and your greatest investment. Take the time and make sure whatever system you use, it lasts for a lifetime.